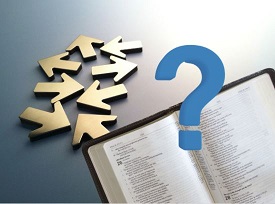 Special Guest: David Stein
"Words mean things" is a simple and powerful truism that certainly applies to our study of God's word. In our mistranslation podcast series, we have endeavored to establish how much a text of Scripture can be changed by the mistranslation or misunderstanding of a single word. Every word of inspired Scripture can and should be scrutinized for its meaning. Mistranslations
occur sometimes by accident, sometimes because of preconceived belief and sometimes to deliberately deceive. Confusion is the foundation of deception. Satan likes nothing better than planting seeds of error and seeing them called truth. But by God's grace, we are blessed with all the needed tools to examine and clarify nearly all questions of mistranslation and misunderstanding. Of course, the holy spirit works with us in our continual search for the truth.